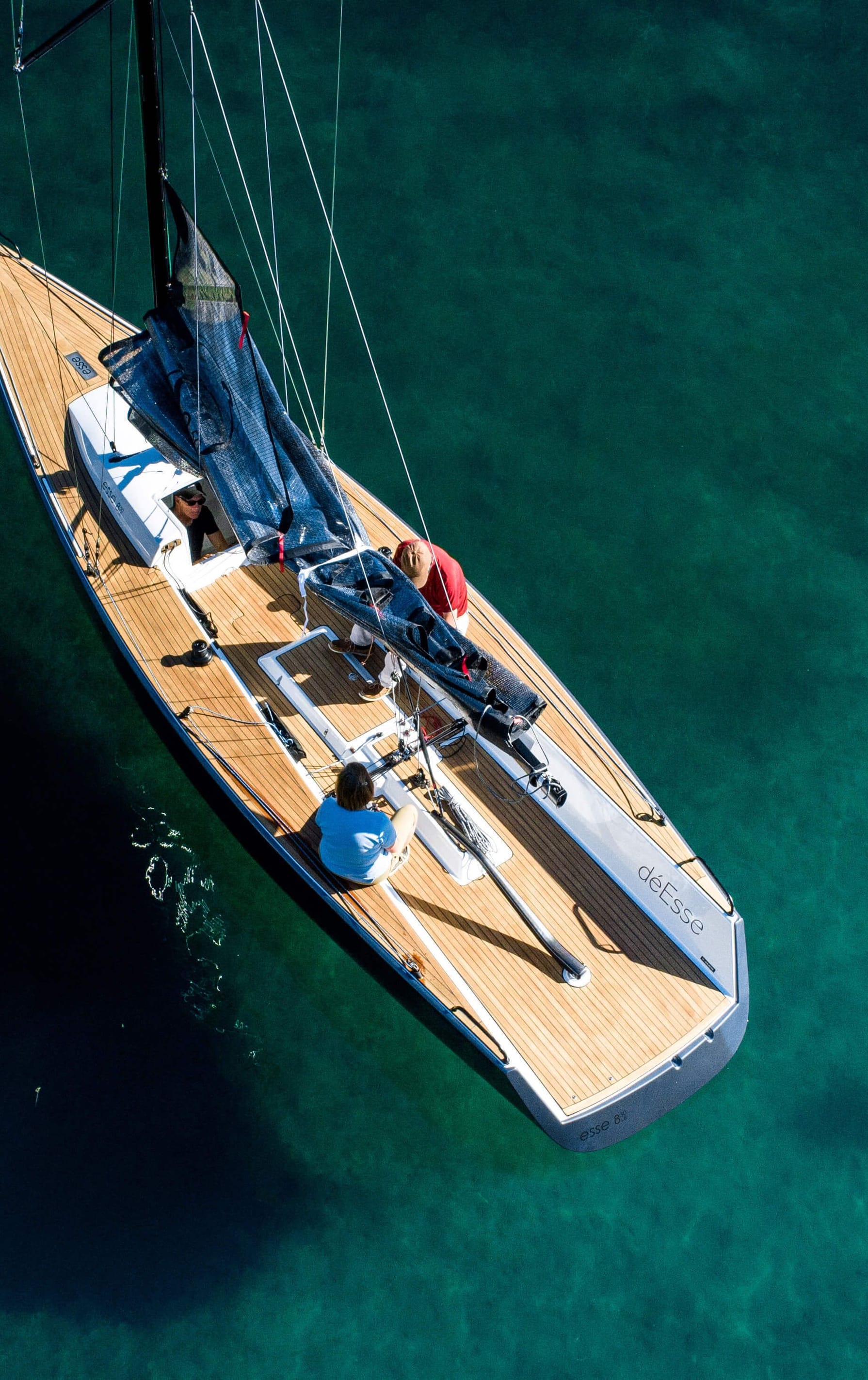 Made for freedom.
She needs to be sporty. She needs to offer the best sailing performance in strong winds and a light breeze alike. And she needs to be fun – with a crew as well as solo. Zero compromises. This was the dream of company founder Josef Schuchter. When he couldn't find this on the market, he created it himself.
Together with the Italian designer Umberto Felci and the Proteus shipyard on Lake Garda, Josef Schuchter developed his first dream sailboat, combining technical sophistication, stylish design and high quality: the esse 850.
On 3 March 2004, the first esse 850 was launched with construction number 1. And with great enthusiasm: it functioned flawlessly and the desired easy handling – combined with the fact that the boat's rudder was extremely sensitive – won sailors over immediately.
One week later, Josef Schuchter took part in a regatta with his boat.
Despite considerable competition, he and his team won the first race with the esse 850 SUI-001 without even having done any speed comparisons beforehand.
Further regatta successes followed in the same year. The highlight was the European Championship for sports boats, in which three esse 850s competed and two of them achieved first and second place.
Even before the esse 850 completed her final trials in Barcelona, she was nominated for "European boat of the year" by the eleven leading European yachting magazines, an award which she won, too.
Since then, the esse 850 has been followed by other innovative boat types with distinctive designs. The high quality always remains the same – typically Swiss.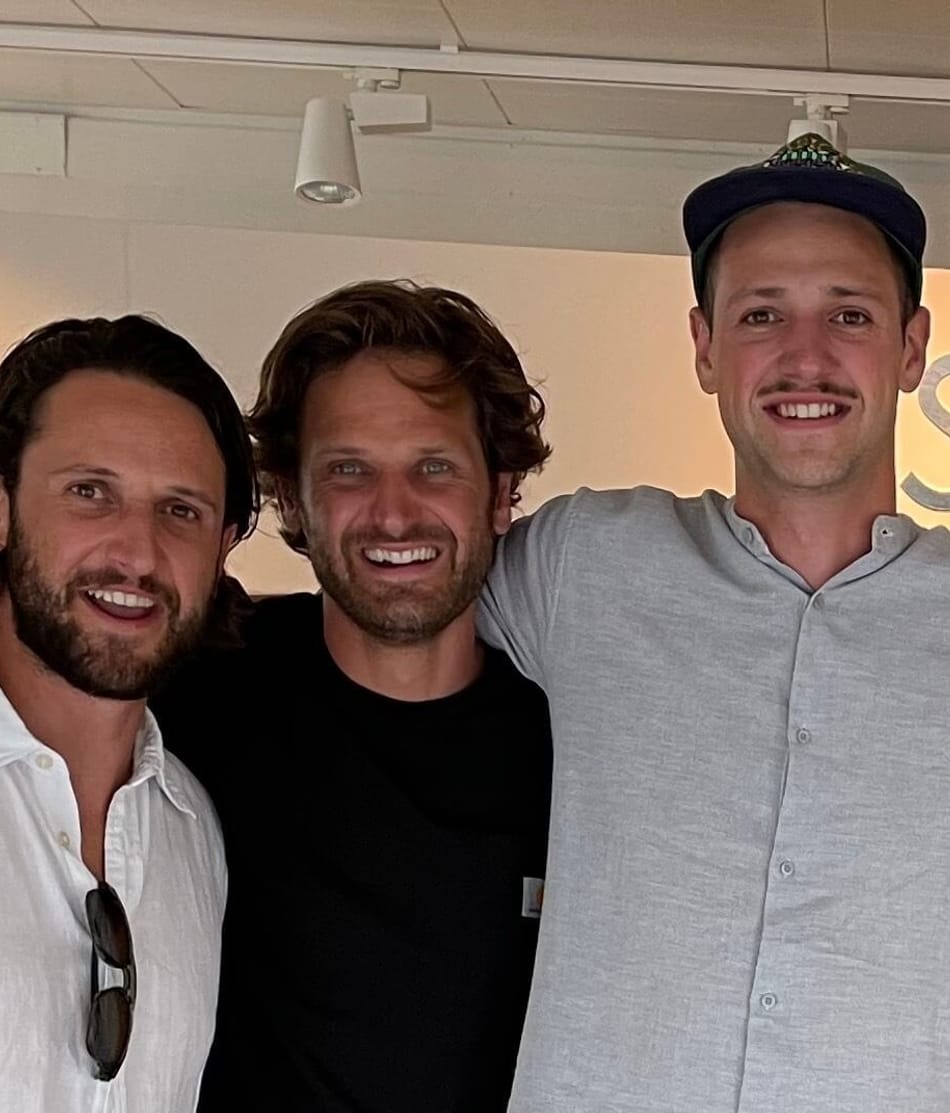 The crew.
The Schuchter family is behind esseboats: founded by Josef Schuchter, the second generation has already taken the helm with the three sons Gregor, Stefan and Florian. While boat builder Stefan is in charge of the shipyard, Florian and Gregor are responsible for sales, logistics and marketing.
All three have been enthusiastic sailors from an early age.
In addition to selling esseboats, the company's own shipyard in Stäfa – Schuchter Sportboot AG – also offers all services related to sailing boats.