Highlights of the 2023 regatta season
21. April 2023
In June 2023, the SVT Esse Cup awaits Esseboats sailors for the second time - an exciting regatta weekend for all Esseboats models, regardless of boat type.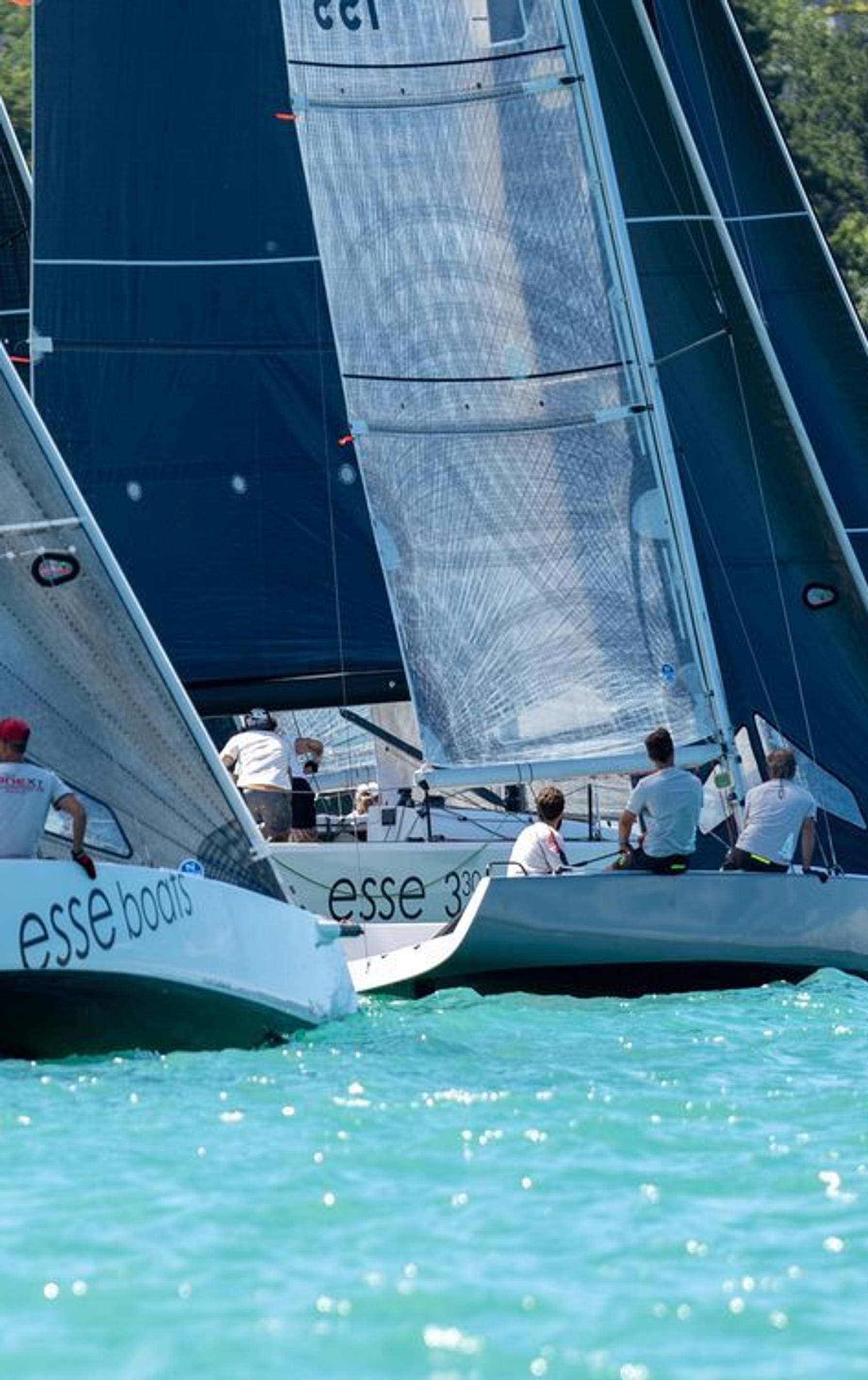 The Cup will be held from June 2 to 4 at the Seglervereinigung Thalwil (SVT) on Lake Zurich.
The program starts on Friday evening at 7 p.m. with a sunset race, followed by further regatta races on Saturday and Sunday. On Saturday evening, all participants will meet for a joint Sailor Dinner with entertainment program. For the debut of the new regatta format in 2022, sailboats of all Esse types competed - from the Esse 750, Esse 850 and 850LE to the Esse 330 and Esse 990.
Below you can see the video of the SVT Esse Cup 2022.
For more information about the SVT Esse Cup and registration until May 27, click this link:

Regatta Events of the Esse 750 and 850 Classes
The International Regatta Classes of the Esse 750 and Esse 850 also have exciting competitions in their calendars this year. As the highlight of the season, the Esse 850 class will meet at Lake Garda.
Here you can find the two class websites with the regatta calendar and the registration for the events: