New Esseboats regatta format successfully launched
15. July 2022
The attempt to try out a new regatta format was successful, at this year's Esse Boats Thalwil Cup from 8 to 10 July every single Esse Boats type could participate.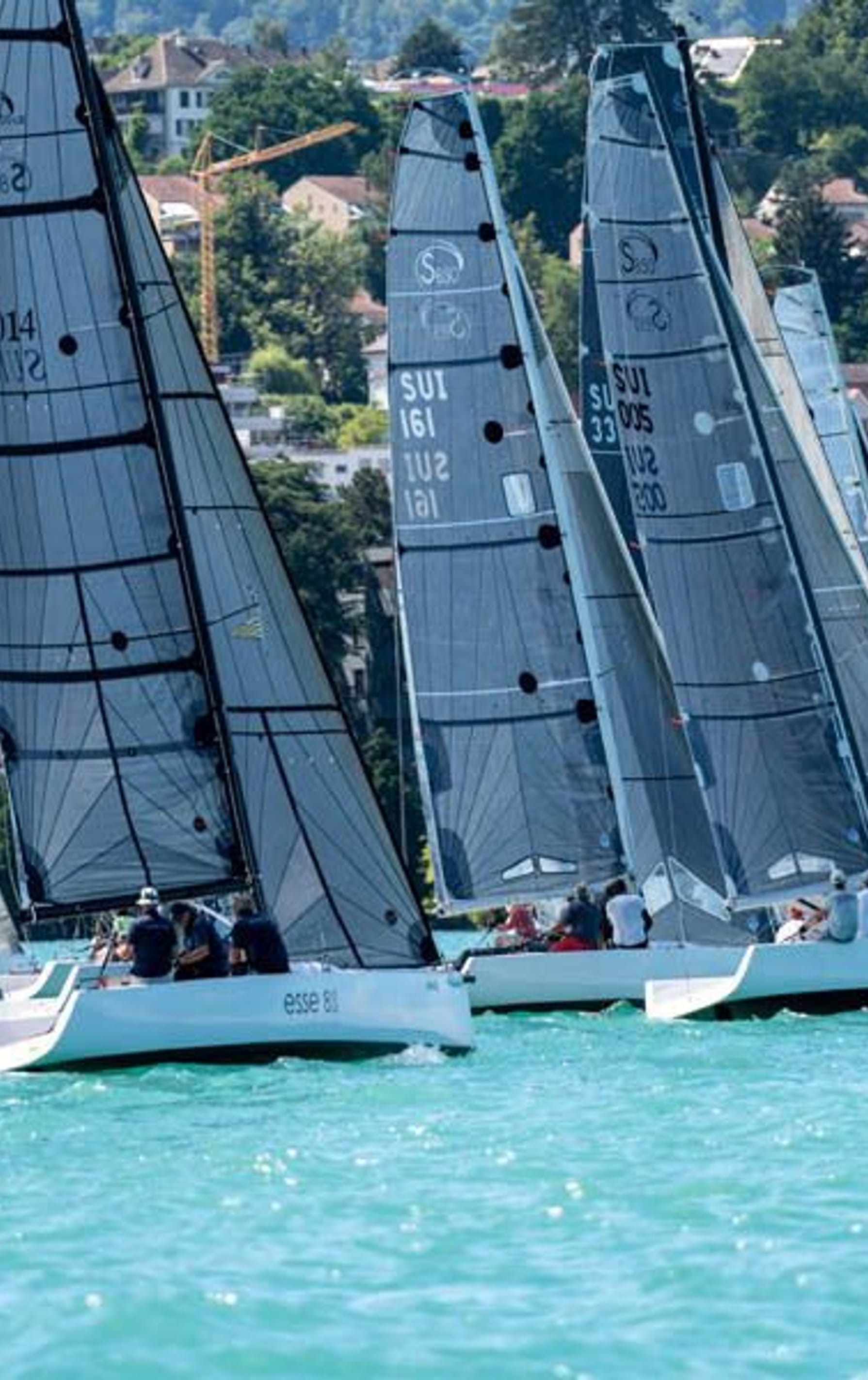 There were S750, S850, S850LE, S330, S990's at the start. The overall ranking was determined by the Yardstick Handicap system. Nevertheless, there were also class rankings for the S850 and S750.
Already on Friday evening the Esse Boats were invited to participate in the weekly sunset race of the SVT and so two races could be sailed in a wonderful atmosphere. On Saturday, three more races were sailed in fantastic weather and light winds, before the perfect trim was discussed at the Sailors Dinner in the evening. Sunday morning started with a long distance run of about 9 nautical miles. At the start the wind was still light, but in the course of the regatta it freshened up to about 12 knots. After that one more run in decreasing wind could be sailed.
The SVT Esse Cup was an all-around successful event where the excitement on the water as well as the social part among the different Esse sailors did not come short.
Congratulations to Jan Bachmann who won the S850 class and the overall victory and to Edgar Westerhuijs who won the S750 class and who came in 4th overall.