Real craft.
05. July 2021
With much skill and attention to detail esseboats are made. Look over the shoulder with us in the shipyard.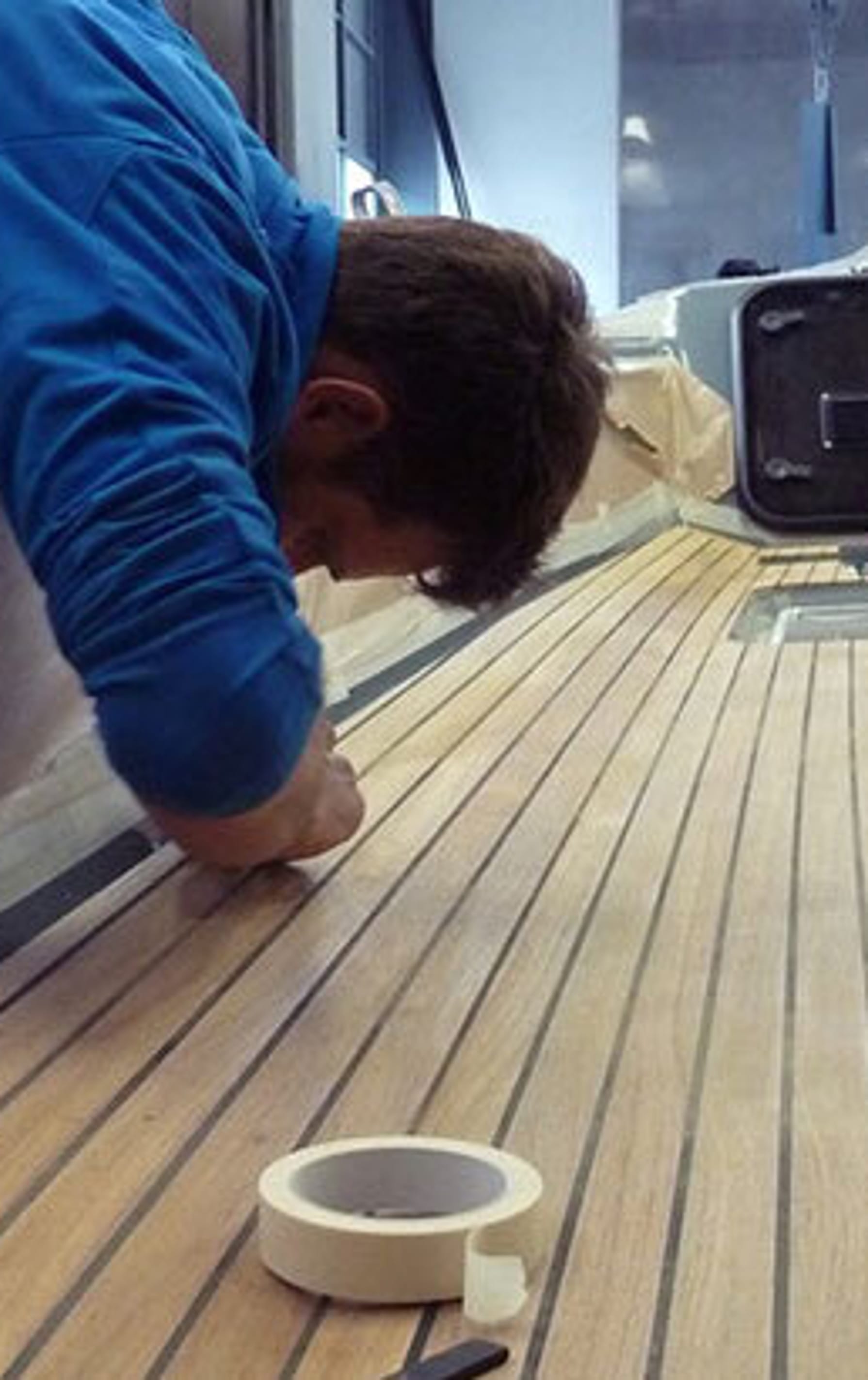 All Esseboats sailboats are typically built using a process called sandwich composite infusion. It's a process that differs from conventional construction, where hull and deck get their stability from the massive strength of the laminate. In the case of Esseboats, the hull has a sandwich-type structure – a light yet stable outer skin surrounds a PVC core and a layer of thin inner skin. This construction method provides the hull with an unmatched level of strength and rigidity.
Lighter hull for better sailing properties.
Esseboats chose the sandwich-style construction method because it provides a significantly better weight ratio between hull and keel, which greatly improves sailing properties. While this process is more cost-intensive, the investment pays off later once the boat on the water.
A worker is lining the deck of an Esseboats sailing yacht with fiberglass fabric
Hard shell, light core: a hull in the making.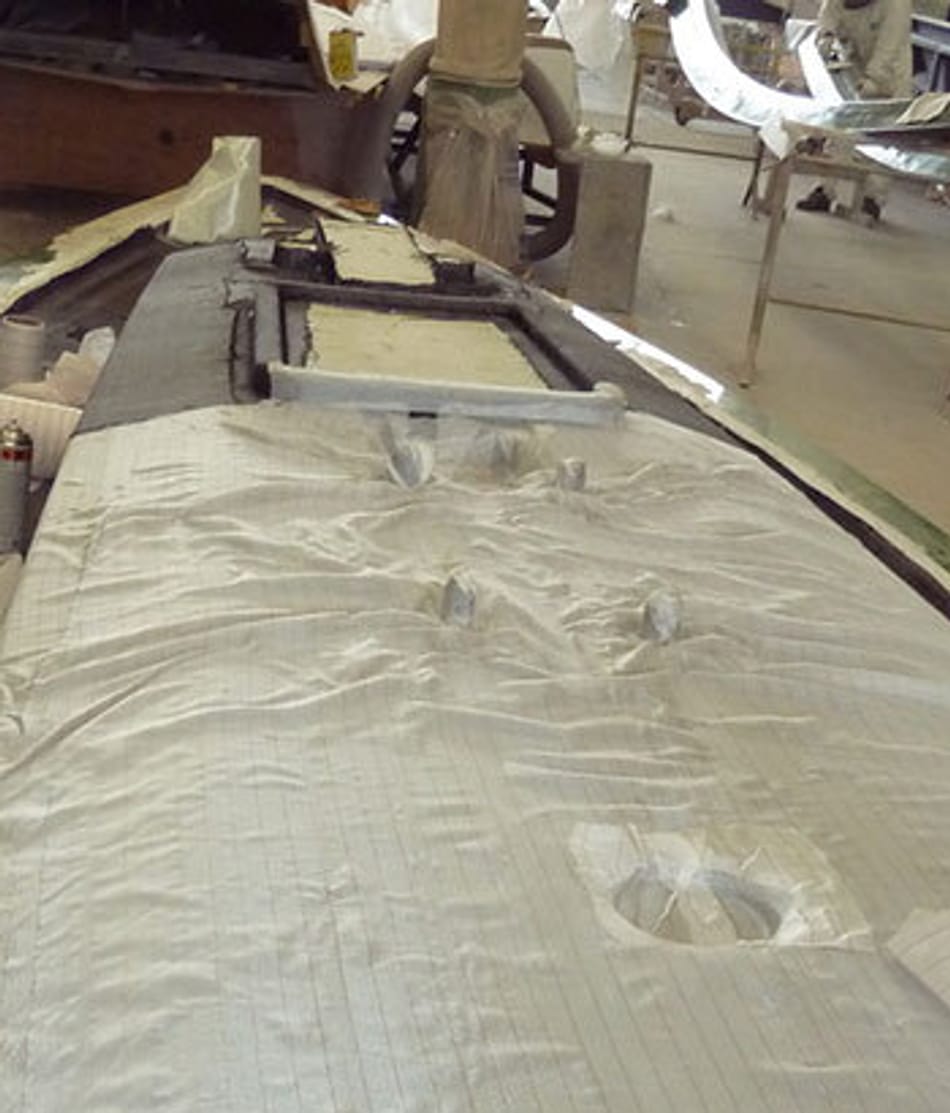 Here's how Esseboats builds their yachts. At first gelcoat, a synthetic resin thickened with silica, is injected into the cast of the hull. The gelcoat layer later forms the visible outer skin of the sailboat. As a next step, we lay a fiber or carbon fabric, then put down the PVC-core and the inner skin, which is also made of fiber or carbon fabric. The hull frame is then covered with a vacuum film so that the epoxy resin can, under negative pressure penetrate the fabric.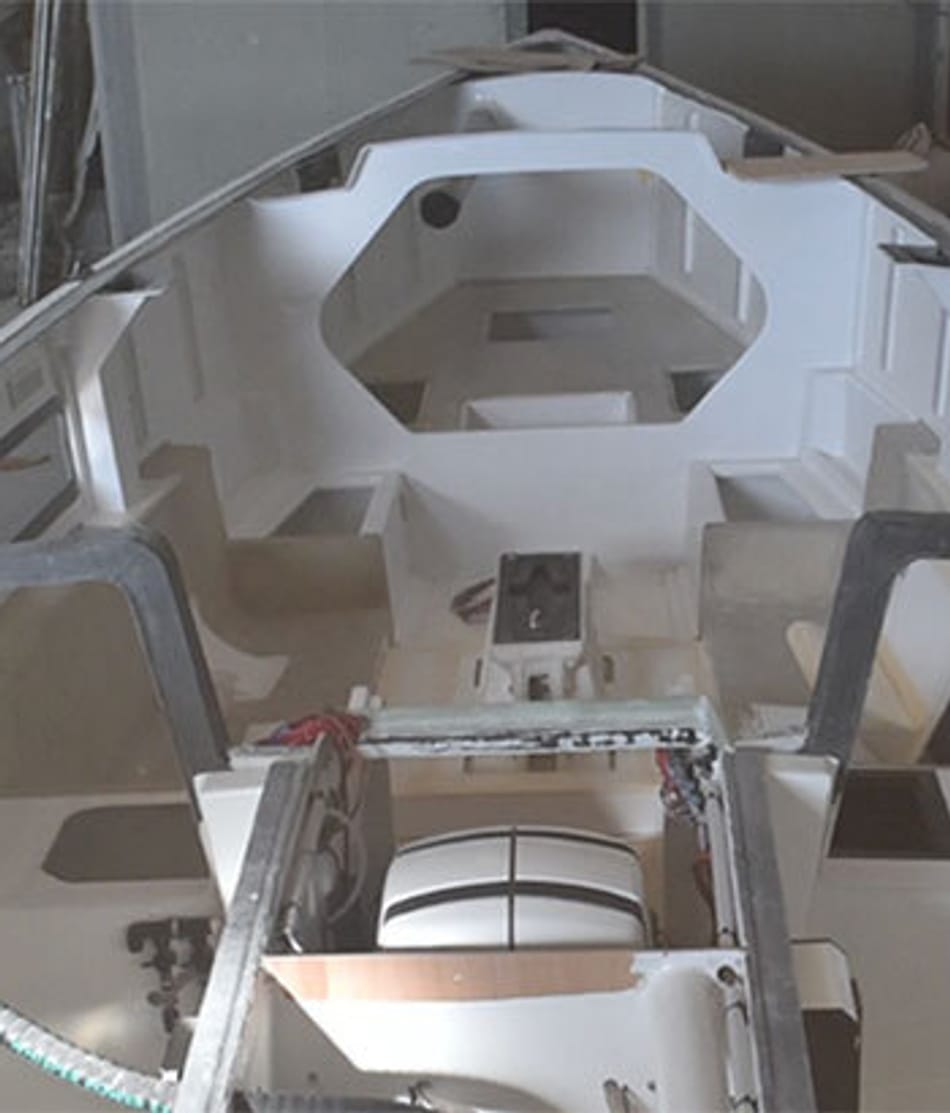 After the materials have hardened, structural components are installed in the hull
Creating the sailboat's interior.
After curing we start installing the structural parts in the hull as well as the boat's complete interior. We also laminate all these parts using casting molds. At the same time, we're putting together the deck using the same construction method.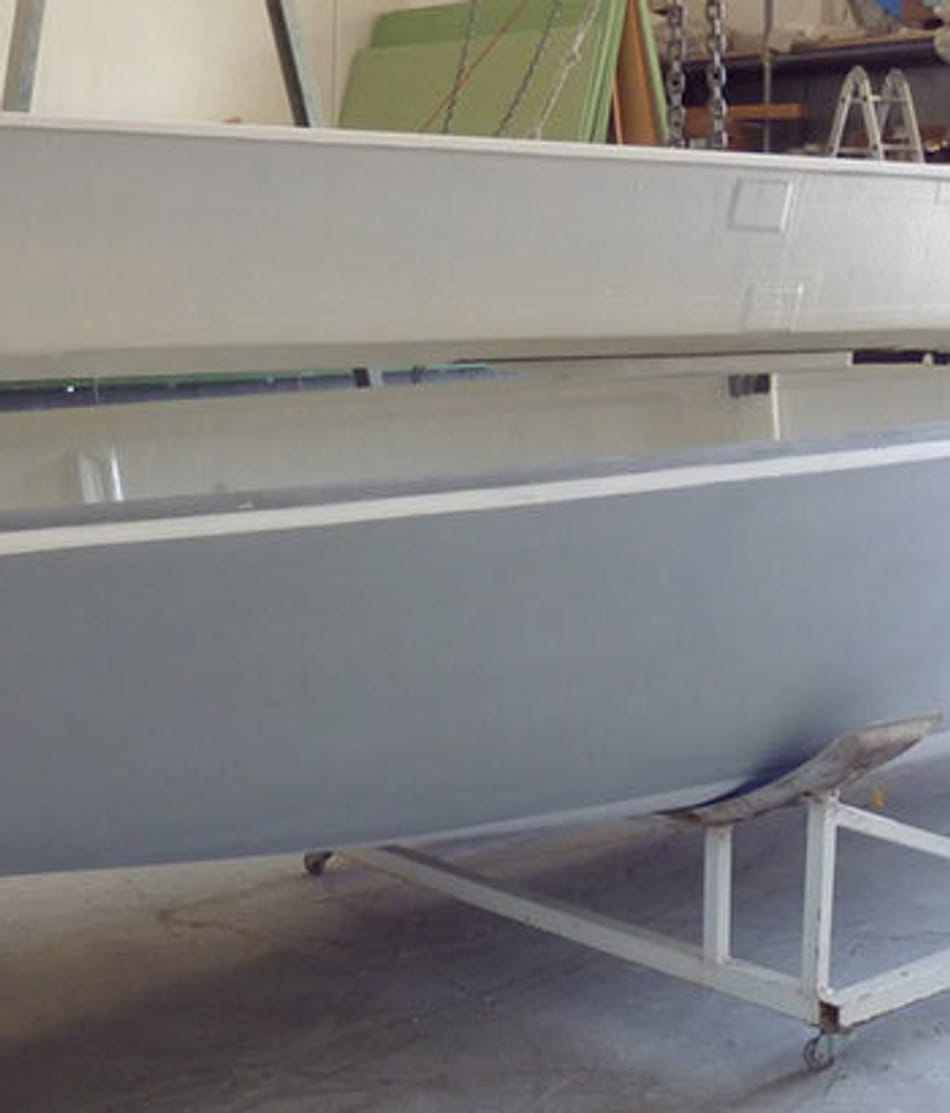 The boat's deck is connected to the finished hull
Now it's time to connect the deck and hull which completes the first stage of construction. In the meantime, we have laminated the keel and rudder using casting molds. It's a challenge with the keel in particular – just keep in mind that an Esse 850 keel weighs an impressive 700 kilos.
The rudder, like the keel, is laminated with the help of casting molds
The work is in the detail: assembly and lining.
The next step involves the assembly of coatings, metal fittings and additional equipment such as the teak deck, the inboard engine, electronics and more. We are also preparing to install the rig.
Installing individual fixtures, like the teal deck, is one of the final steps
At last, time has come for the lucky owners to pick up and enjoy their new Esse sailboat.
If you have any questions about Esseboats, please don't hesitate to contact us.