Solo on the water.
01. November 2022
Sailing with smaller crews or even solo – this has been a trend not only since the Covid-19 pandemic hit. Many sailors want to be flexible whenever time and weather conditions are right. They want to be ready to go, whether for a small sailing trip at night, or a casual weekend excursion. Esseboats sailing yachts have been designed for easy handling, making them ideal for solo sailing.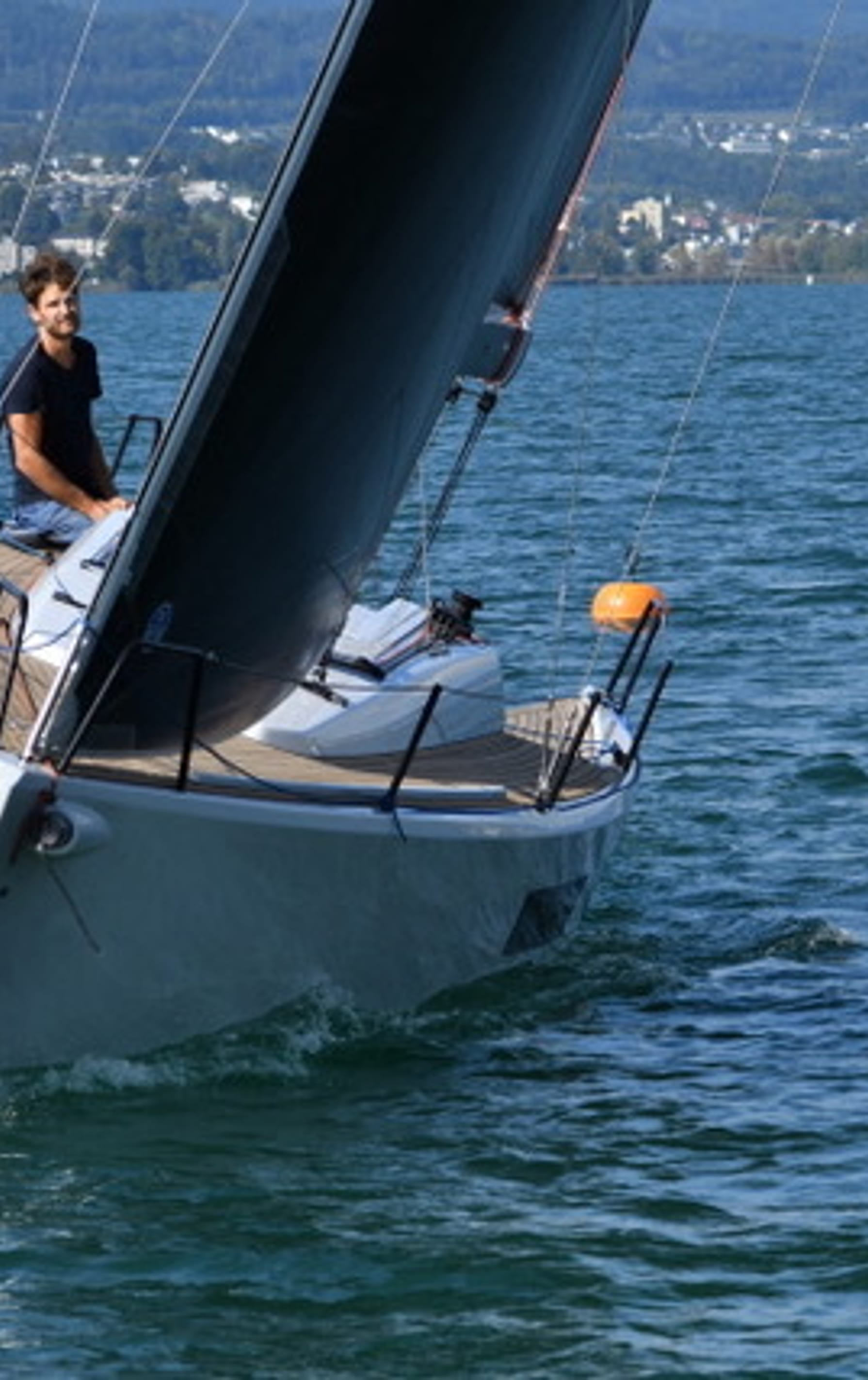 Sailing solo is a trend.
Esseboats can be sailed sportily even in regattas with minimal crew. At the moment, we are receiving a particularly large number of inquiries about single-handed sailing. We have summarised the most important facts about solo sailing and the advantages of Esse boats as single-handed sailing yachts here.
esseboats for single-handed sailing.
With its self-tacking jib and tidy cockpit with clean lines, even the Esse 330, despite its size of ten meters, is ideal for single-handed sailing. With an optional autopilot and lazyjacks mounted below deck, the boat becomes the perfect single-handed weekend cruiser that can be comfortably steered alone, without breaking a sweat.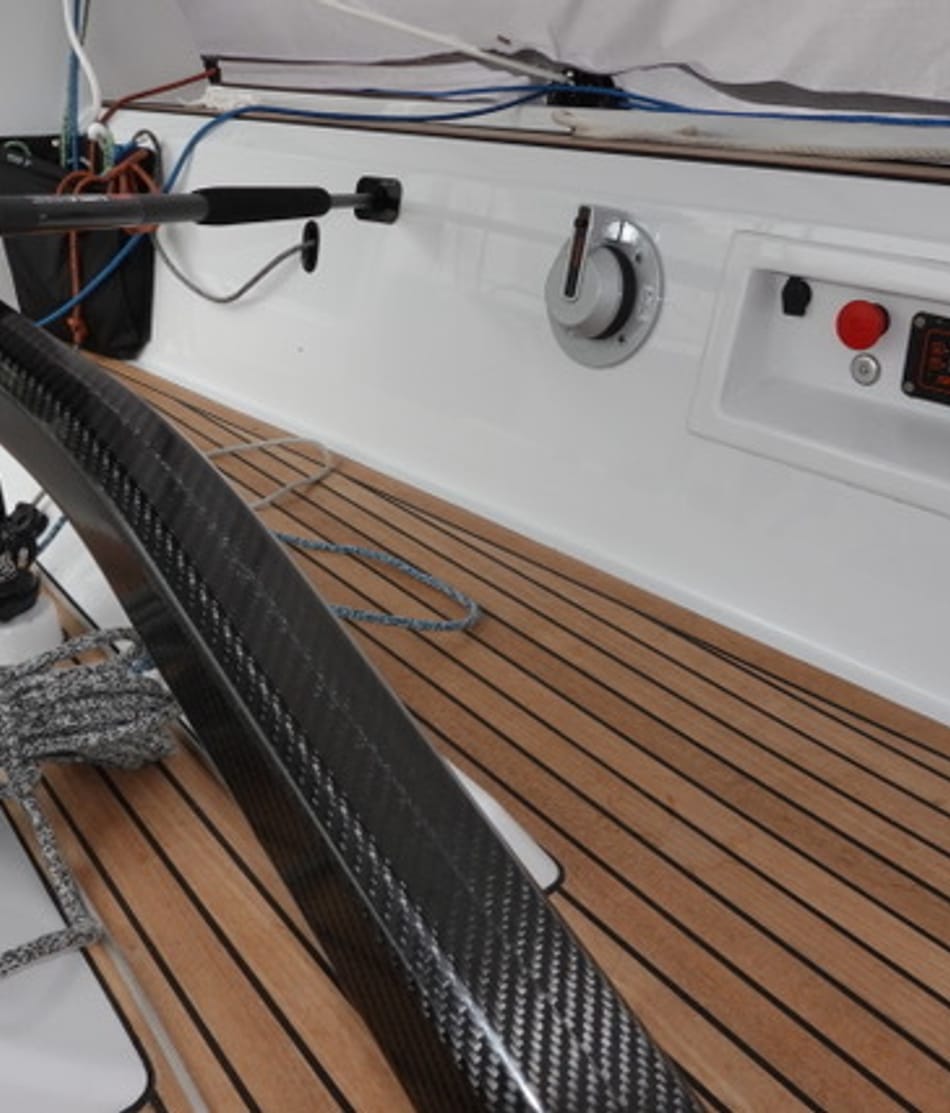 Autopilots below deck.
The development of these - initially mechanical - autopilots has made high-performance single-handed sailboats possible. Such autopilots have been standard on ocean-going sailing yachts for many years, and they are now also becoming increasingly important on smaller inland waterway boats.
On the Esse 330, the installation of the autopilot below deck is possible as an additional option, but a tiller pilot can also be fitted on the other Esseboat types. The larger the sailing yacht, the more frequently the autopilot is requested by buyers – at Esseboats, that's the case with every third order. There are no disadvantages with built-in autopilots, as the additional weight is insignificant, and the construction is solid.
The functionality hardly differs from the steering systems of ocean-going yachts. Besides track or auto mode, they also offer an adjustment of the current course or a simple transfer of waypoints.
On inland waters, setting entire routes is less relevant, but it's certainly possible.
Self-tacking jib & other advantages of solo sailing.
Obviously, you can't sail without a self-tacking jib. That's why all Esseboats boats are equipped with a self-tacking jib.
The Esse 750, Esse 850 LE and Esse 330 do not have a backstay - this is made possible by the carbon rig. The mainsail remains attached to the boom and is connected to the mast on ball-bearing slides. This makes it easy to hoist and furl the sail. Needless to say that the jib is furled and remains permanently attached.
The ballast ratio of all Esseboats is relatively high, which contributes to the overall stability.
Single-handed sailing with children or inexperienced crew.
Sailing with a "small" crew requires a certain configuration, especially when travelling with children or grandchildren. The standard anti-slip covering ensures safety. For more comfort and elegance, however, we recommend teak. And a swimming ladder is a must. Especially if the little ones don't have much sailing experience yet, you will benefit from the easy handling of Esseboats. The same principles apply for an inexperienced crew. Last but not least: Don't forget life jackets, adjusted to the body weight!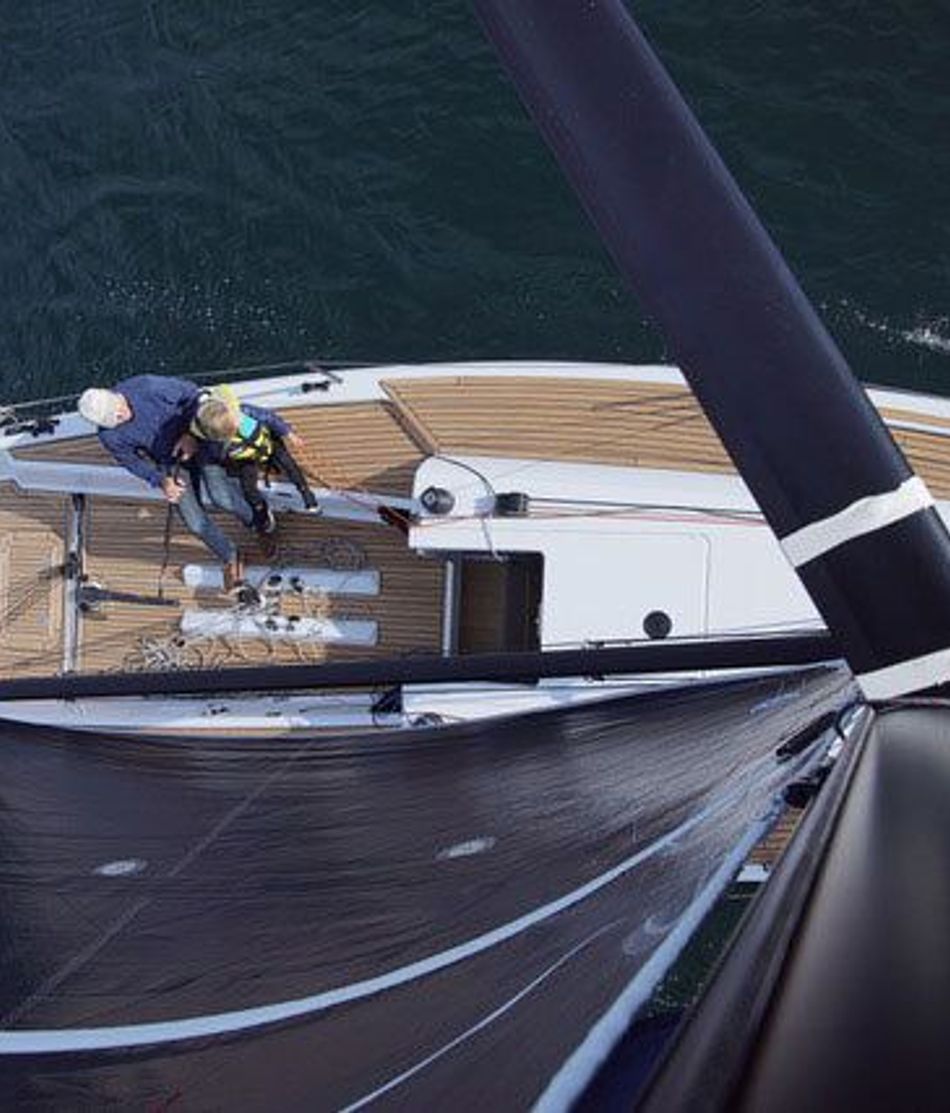 Insurance coverage for single-handed sailing.
Some insurance companies have restrictions for solo sailing, especially when using the autopilot.
Road transport.
Their dimensions allow all Esseboats models to be transported by road without a special permit. However, for launching or lowering the boat, you need at least someone to operate the crane.
Manoeuvring tips for single-handed sailing.
Here, we will continuously add manoeuvring tips with Esseboats. Until then, we recommend the ADAC Skipper page with many valuable tips and descriptions.
We often receive enthusiastic feedback from many Esseboats owners regarding the easy handling. Do you have any further tips? We would be happy to include them.
If you would like to experience Esseboats for yourself, come along for a test sail!