Strong Lineup at Esseboats Cup 2023
05. June 2023
It was a gripping regatta event for all Esseboats sailors: 17 boats competed in the Esseboats Cup tournament 2023 in Thalwil under perfect sailing conditions.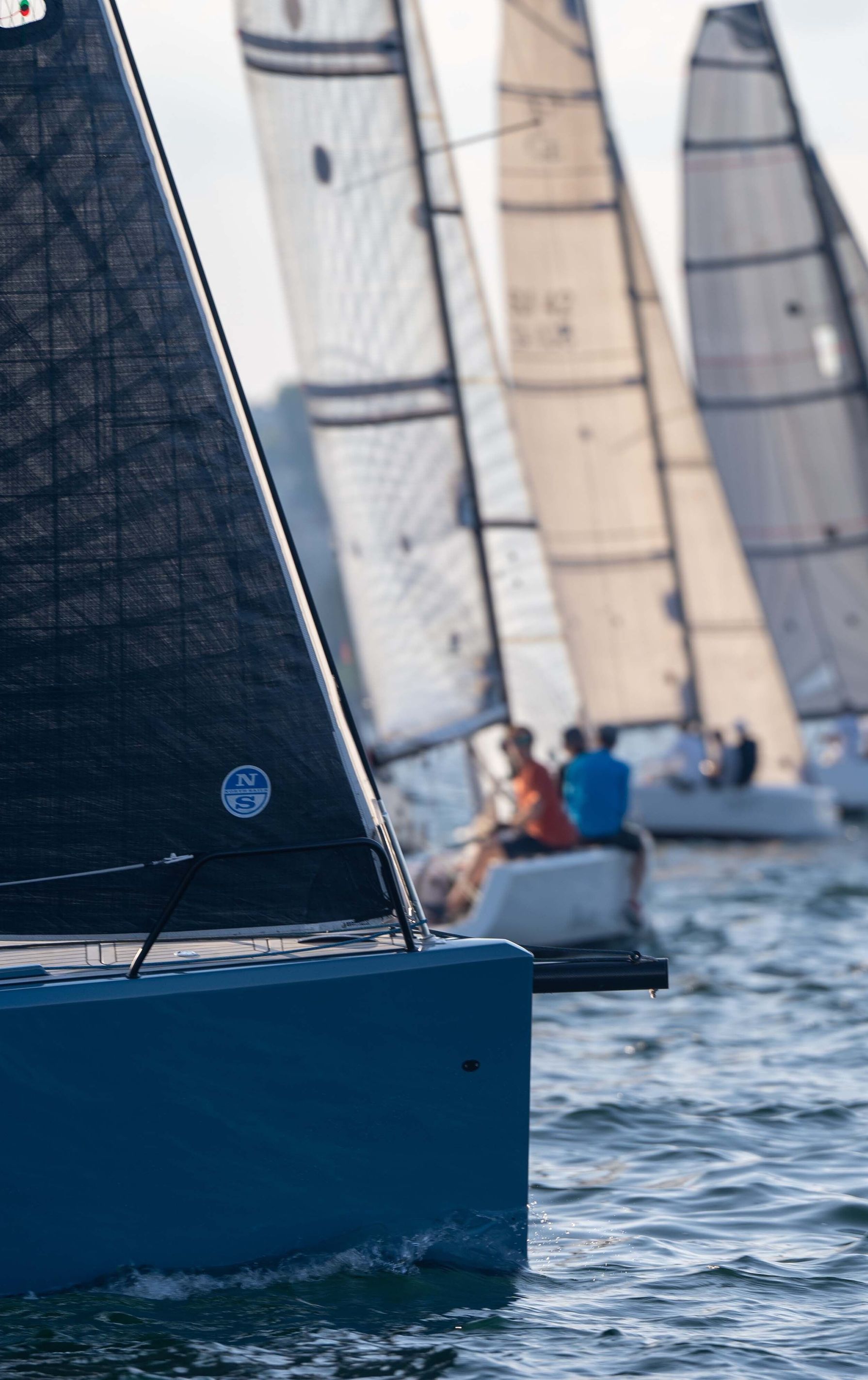 The second Esseboats Cup at the Segler Vereinigung Thalwil on Lake Zurich turned out to be another great success. Just like before, all Esseboats models participated in the tournament, including Esse 750, Esse 850, Esse 850 LE, Esse 330 and Esse 990. Crews sailed a total of ten races, in which the sailors were able to demonstrate their skills. Bright sunshine and and the right amount of wind made for perfect sailing conditions.
It was a memorable regatta weekend with exciting moments on the water and great atmosphere at the dinner event on Saturday evening. Participants, Esseboats sailors and organizers alike, enjoyed a festive meal together and took the opportunity to network and exchange ideas.
The Esseboats Cup 2023 provided a great opportunity for sailors to prove their skills and share their passion for Esse sailing. With an impressive number of 17 sailboats participating in this year's tournament, the Esseboats Cup is quickly gaining popularity in the the sailing community.
The overall winner of the Esseboats Cup 2023 was Jan Bachmann, with his Esse 850.
As organizers are already setting their eyes on next year's tournament, they are planning to further expand the Esseboats Cup to attract more sailors and create another memorable event.
A big Thank You to all participants - and see you again at the Esseboats Cup 2024!