The next generation takes the helm.
02. August 2021
Josef Schuchter hands over to his sons Florian, Gregor and Stefan.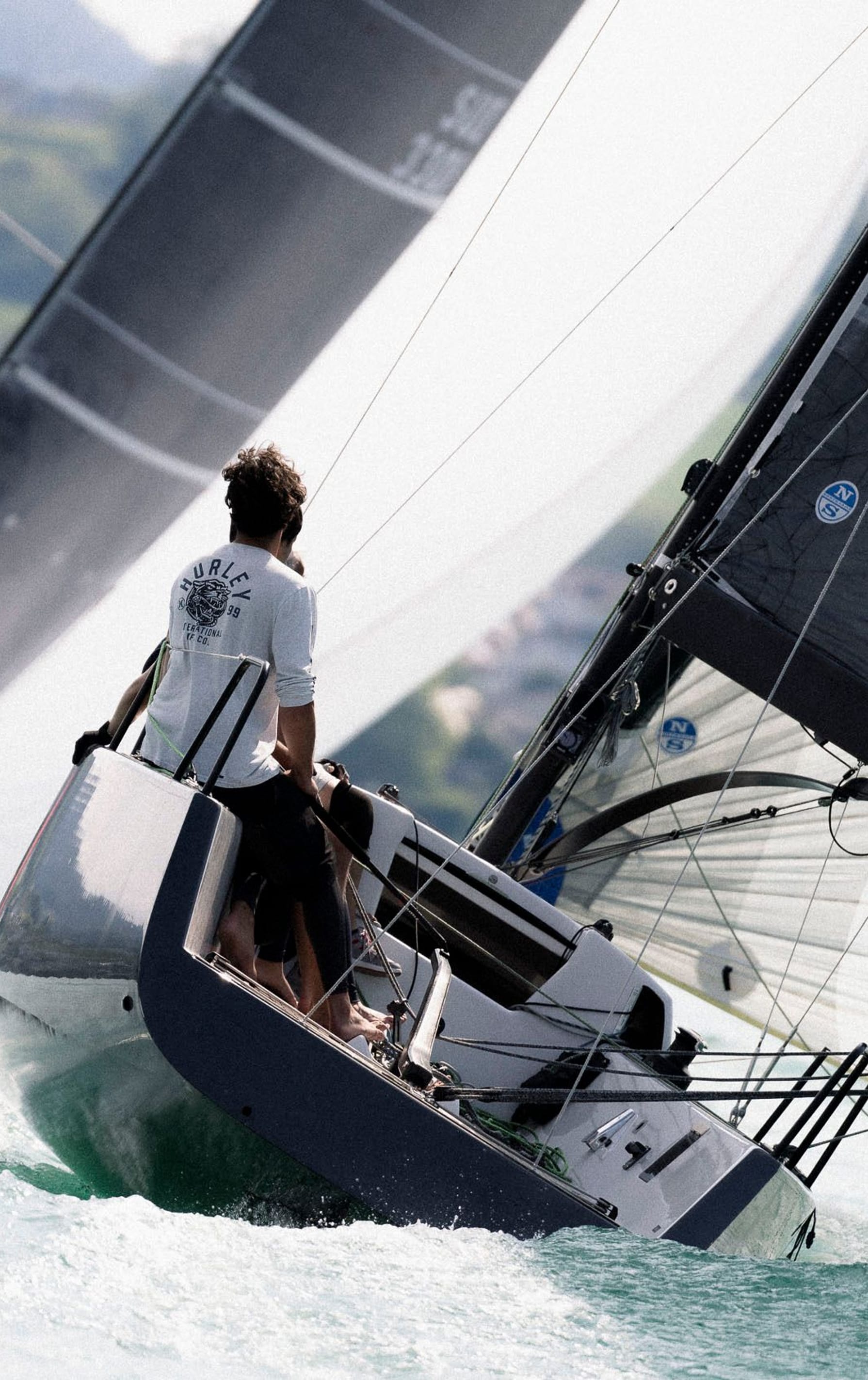 For 17 years, sailing enthusiasts all over the world have been excited about the fascinating yachts from Esseboats. As the latest highlight, we presented our weekend cruiser Esse 330, a boat that's been particularly well received during these times. So well, in fact, that newly ordered Esse boats can't be delivered until summer 2022. That's a perfect time to strengthen and continue the Esseboats success story with the next generation.
The three sons Florian, Gregor and Stefan are jointly taking over management of the Schuchter Sportboot AG, the shipyard of the Esse sailing boats on Lake Zurich. Stefan Schuchter, a boat builder and passionate regatta sailor, continues to take care of the high-end finish as head of the shipyard. Gregor and Florian Schuchter - also familiar with competitive sailing from an early age - share managing the marketing, sales & logistics sides of the business. In addition to much sought-after boat repairs and shipyard services, sale of boat engines and boat accessories continues.As he steps into retirement, Josef Schuchter will now devote his attention to other exciting projects. He will, of course, have more time for sailing, and still be available as an advisor. And it's quite possible that even the generation after next will enjoy his secret sailing tips. One thing is for sure: He's still looking forward – just as we do - to the countless photos, videos and reports that reach us during sailing season.