Why I bought my Esseboats sailboat - an owner tells us
28. August 2022
A brand-new Esse 330 glides through the waters of Lake Geneva. It belongs to Pierre-Alain Wavre, a passionate sailor for many years. He is the brother of Dominique Wavre, well known offshore racer, with whom he sailed for years in various regattas and championships.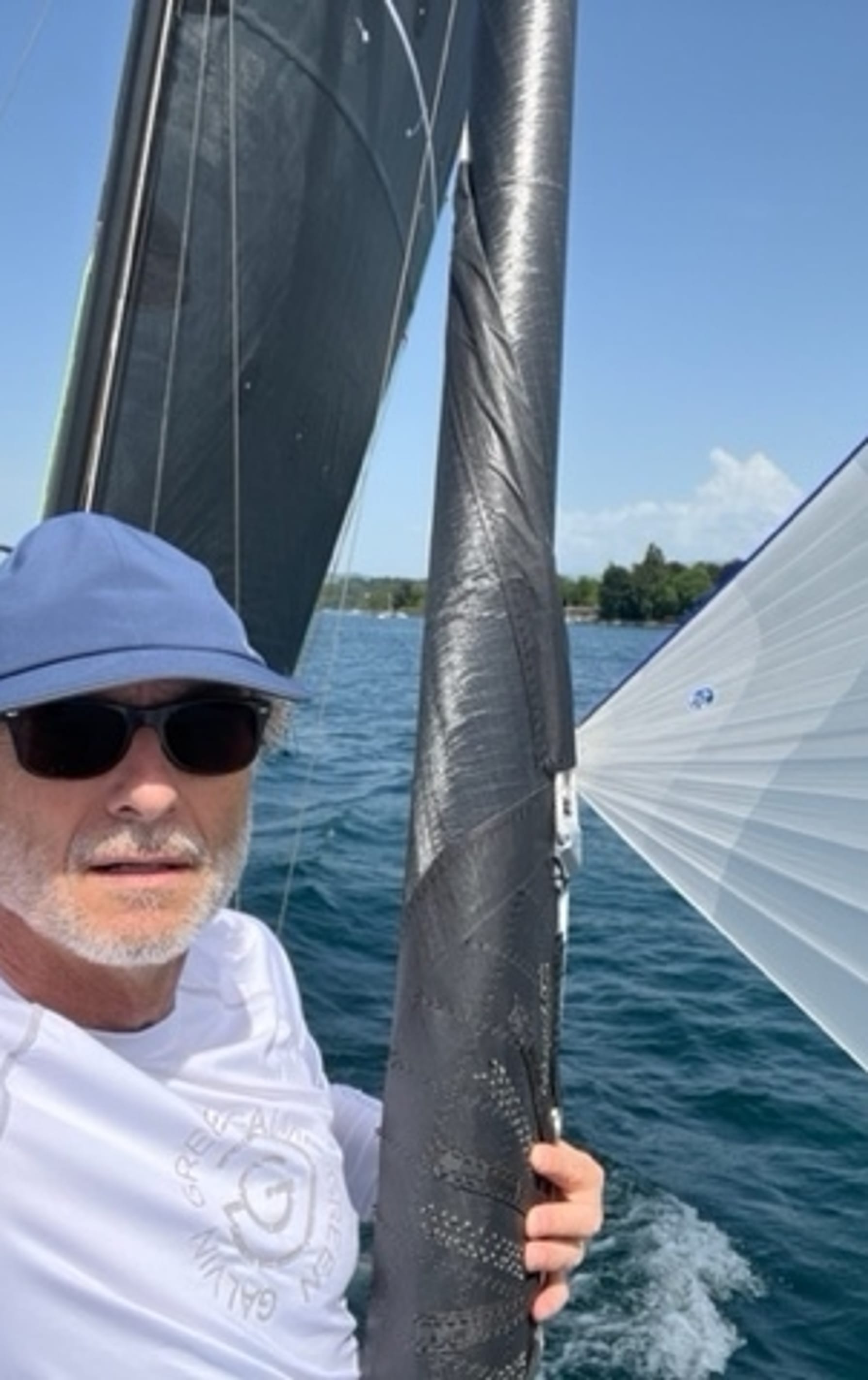 In 2021, Pierre-Alain Wavre was looking for a new sailing boat. After a test sailing appointment in Stäfa on Lake Zurich, his choice quickly fell on the Esse 330, the comfortable weekend cruiser from Esseboats. What tipped the scales in favour of this decision?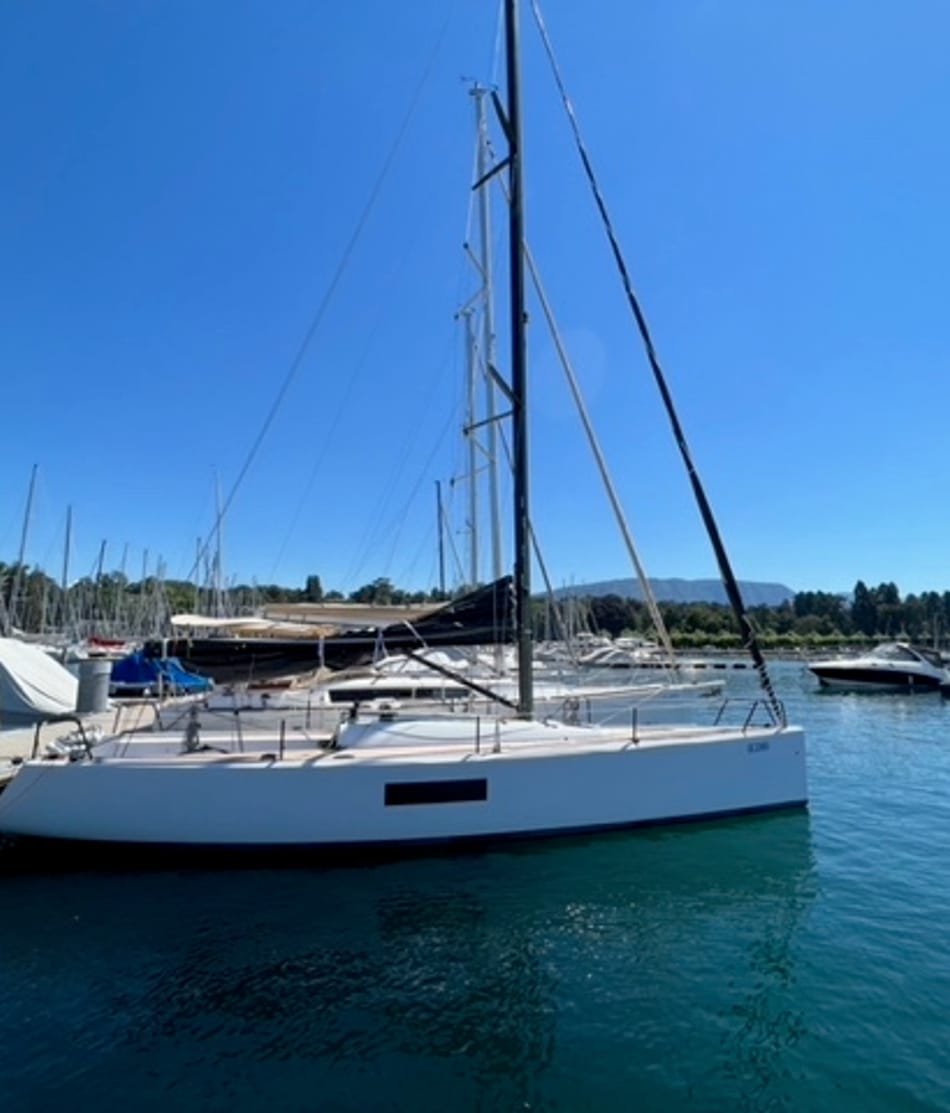 Sporty sailing - alone or with the family
"It was clear to me: I want a sailing boat that is fast but also easy to handle, and that is perfect for sailing on an inland lake," explains Pierre-Alain Wavre. He took a closer look at two or three boats and examined them in detail, talking to other sailors. "I knew about Esseboats through a friend who owns an Esse 850."
He used to be a rather sporty sailor, says Pierre-Alain Wavre, who also sailed in many regattas. "But today I like to take it easy - together with my wife or my children. Whether alone, in pairs or in threes." On the water they are travelling in different areas on Lake Geneva with their sailing boat. "That's when it's practical that I can also sail alone sometimes and have an actually sporty boat available for leisure."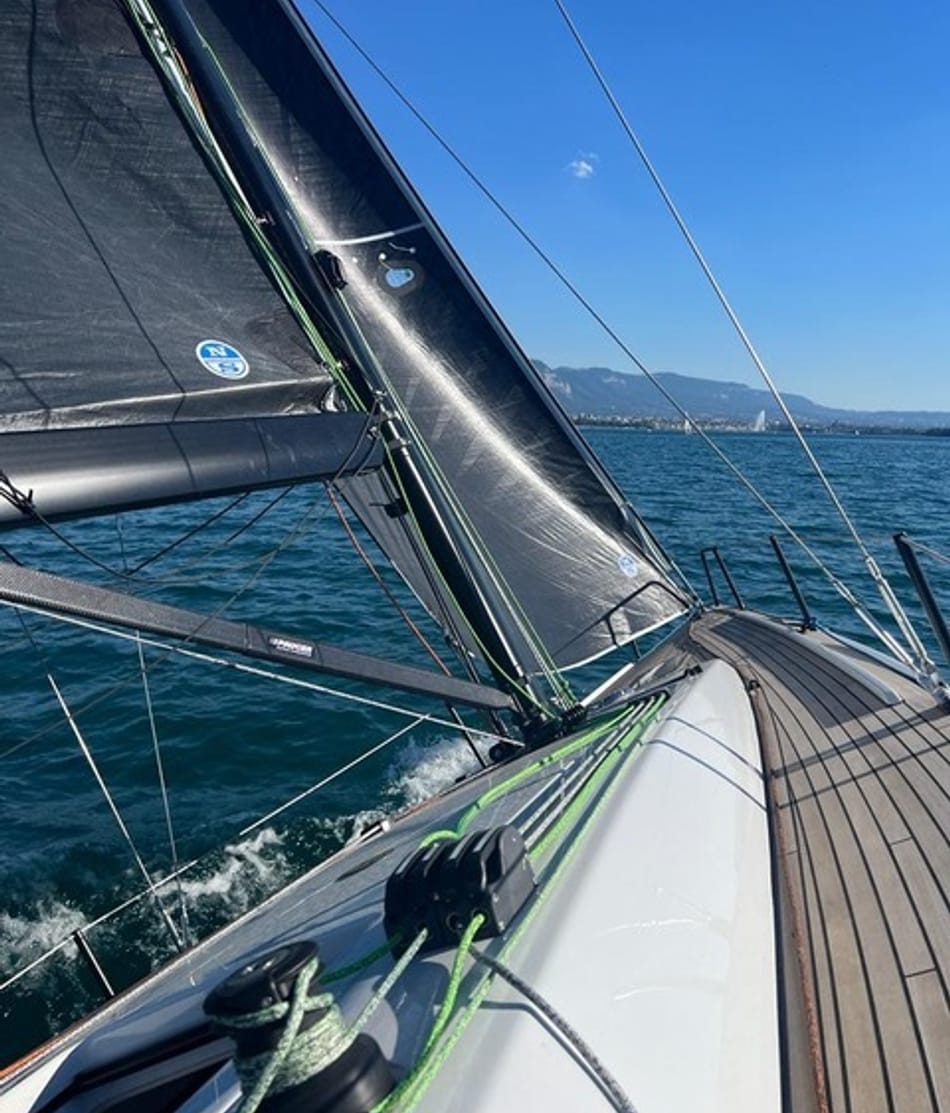 Trial sailing brought the decision
The decision for the Esse 330 was made during a test sailing appointment at Esseboats in Stäfa. Pierre-Alain Wavre also thinks the Esse 330 is an ideal sailing boat especially for Lake Geneva. "It is, after all, one of the largest lakes in Europe. The Esse 330 is well suited to these light winds; it glides very stably, even with autopilot. I'm a fan of the autopilot."
What the proud new owner appreciates most about his Esse 330: "She is so easy to handle," says Pierre-Alain Wavre. "It's a very nice, practical boat of high quality, well equipped and everything configured for me." Thanks to the self-tacking jib and many small details, the boat is very comfortable to steer from the cockpit and runs very stable, ideal for single-handed sailors. "Everything fits together and you are ready to go in five to ten minutes. When I see that the conditions are good for a three-hour window, I don't want to waste a lot more time preparing."
Comfort for a summer evening on the lake
Likewise, Pierre-Alain Wavre enjoys the comfort that the Esse 330 offers below deck as well. "We appreciate the possibility to spend a nice summer evening in the calm of the lake on the boat, or even to spend a night or two on it."
Esseboats are "Made in Switzerland" - that also counted for Pierre-Alain Wavre when he bought his Esse 330. "I visited the shipyard. I was convinced that Esseboats are made in Switzerland and that the small shipyard is family-owned." He was impressed by the continuity: "How the sailboats are always developed over the years and that the family is passionate about it." Not only that: "I find it very pleasant that my Esse 330 is launched and maintained by the same contacts who built her. They absolutely stand behind the product and know it inside out."